Visual Sound Representations
Representing different structures of the physics of sound, musical relationships & epistemic aspects of sonic instruments can be a good source for an investigation of more general digital representations and interactive systems. Therefore the following images might help understand some underlying structural connotations & categorization of meaningful events.

Notation and semantics are also a good source for observing different aspects of mapping within the interactive & digital domain.

What do we hear? What cognitive aspects shape our perception? more...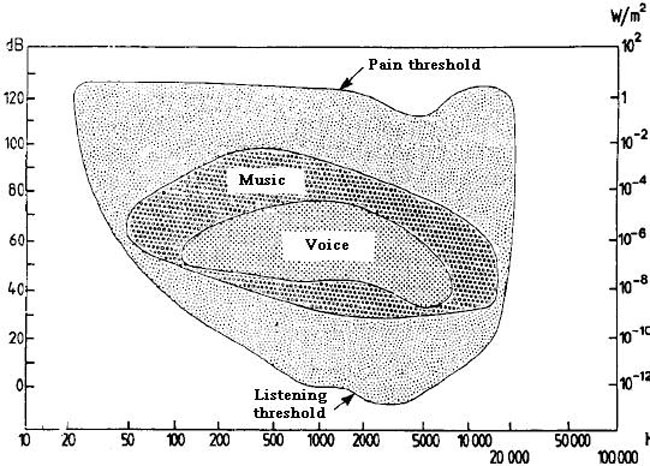 What do we hear? What are the physical limits of our stimuli? more...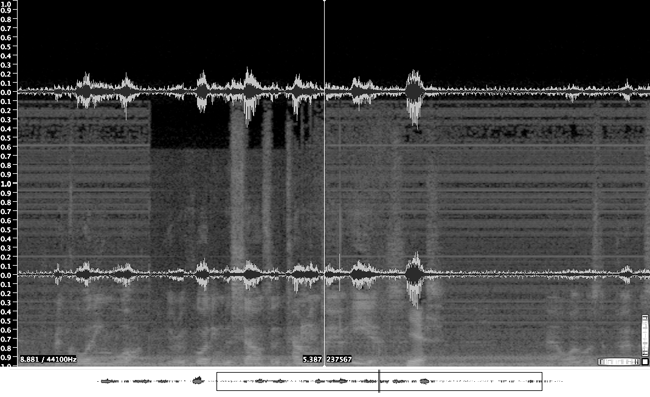 Time-based (waveform) and spectral representation of an audio signal more...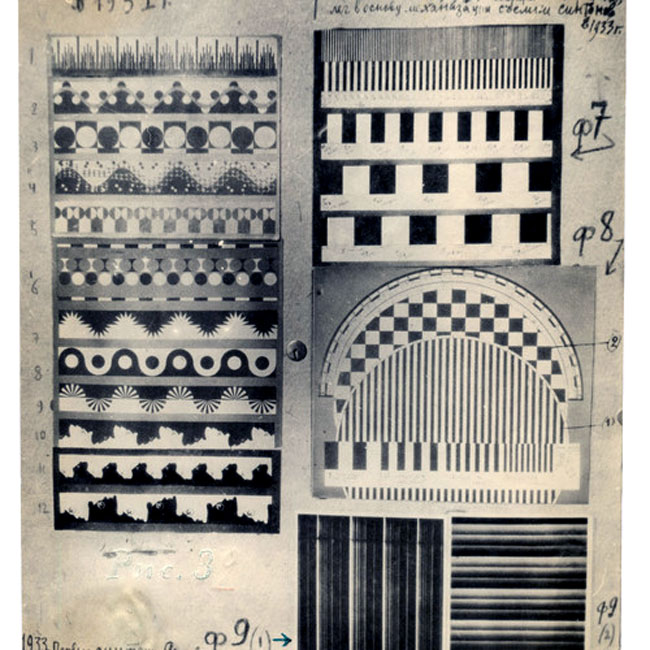 Optical Sound Synthesis from the 1930s. more...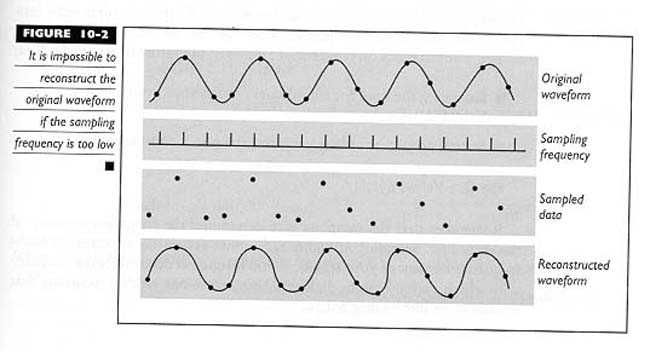 Converting analog waves to digital data. more...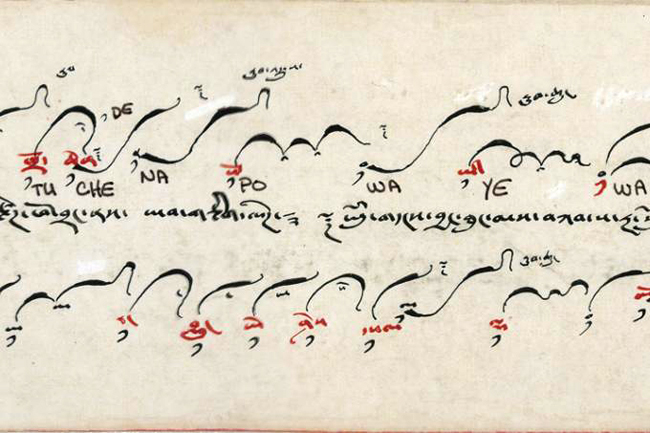 Tibetan monk singing notation. Words are describing complex, non-formalizable instrucions on how to sing ("like water, etc"). more...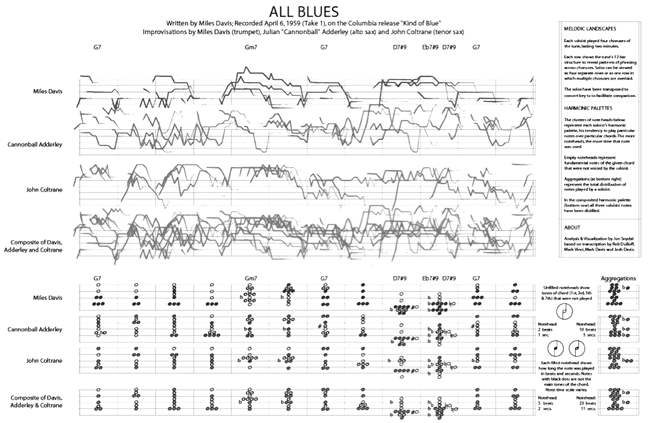 Different improvisations on the same musical sequence. Expressive characteristics became visible. more...

A sequence of events represented as an arc. Right: W.A. Mozart's Für Elise built up from these representational arcs. more...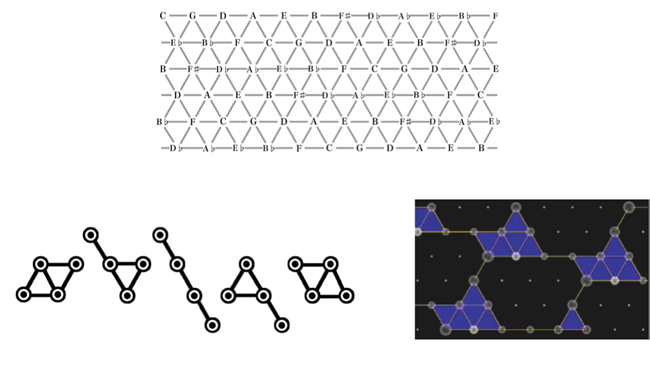 Isochords for displaying harmonic relationships in sounds. more... (pdf link)

Different musical sound representations. more... (pdf link)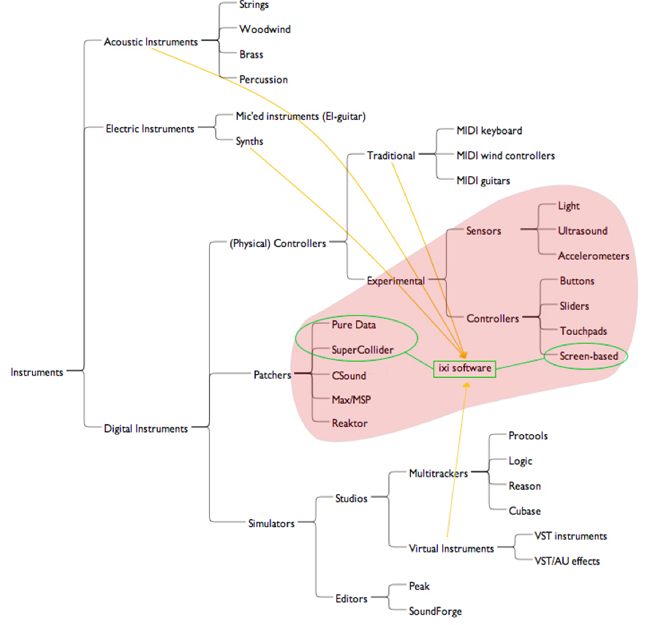 Different types of instruments. more...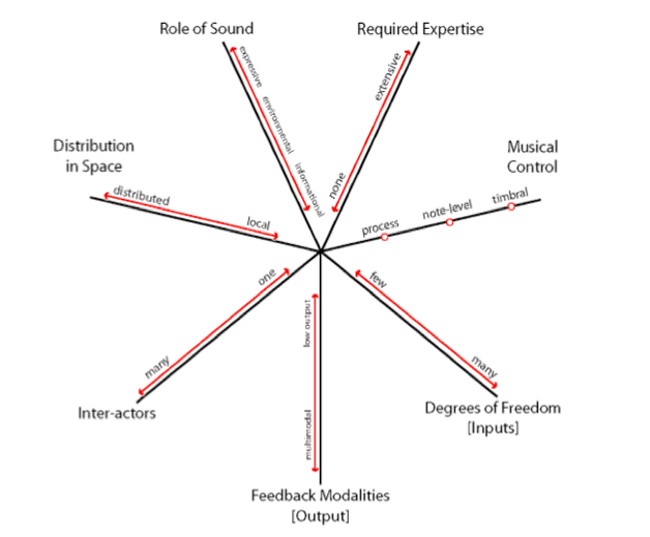 Usability dimensions of an instrument. more... (pdf link)

Three example graphs of different digital instruments. more... (pdf link)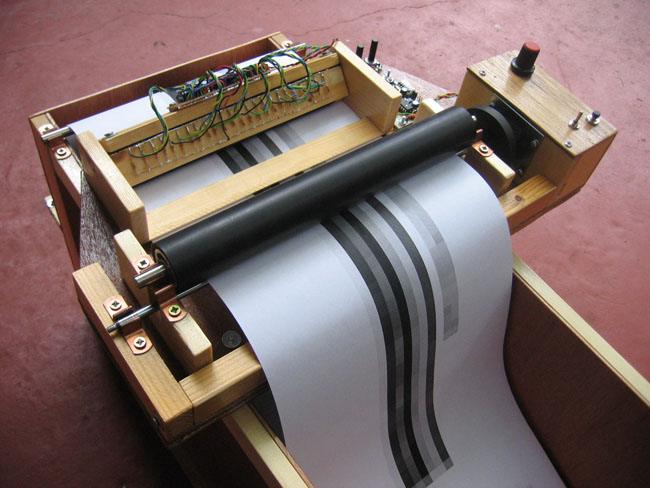 Gijs van Gijskes > diy optical synth (image scan sequencer) more...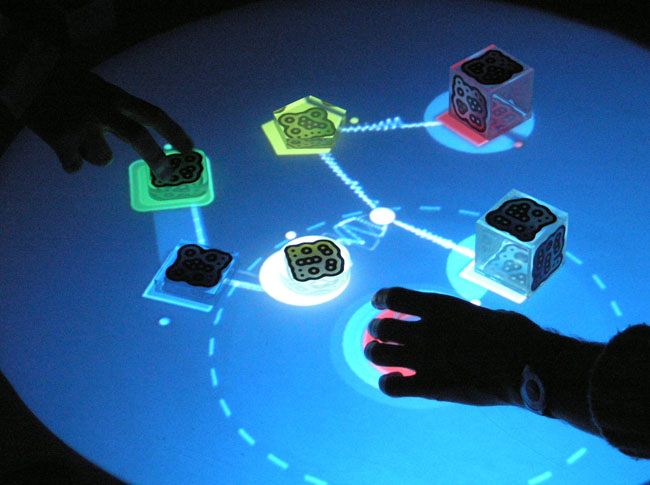 Sergi Jorda, et al: Reactable more...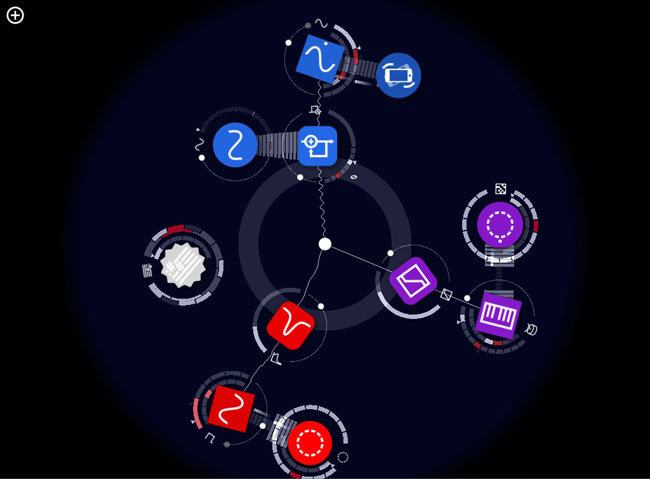 Data (sound) flow diagram of the Reactable software (Touch version) more...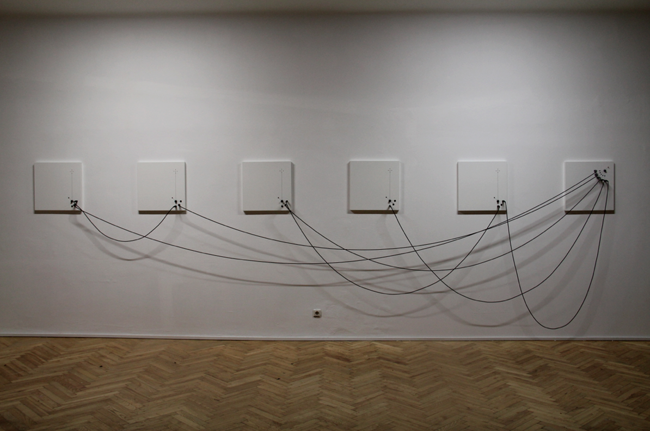 Tok-Tek: Crackled Canvas more...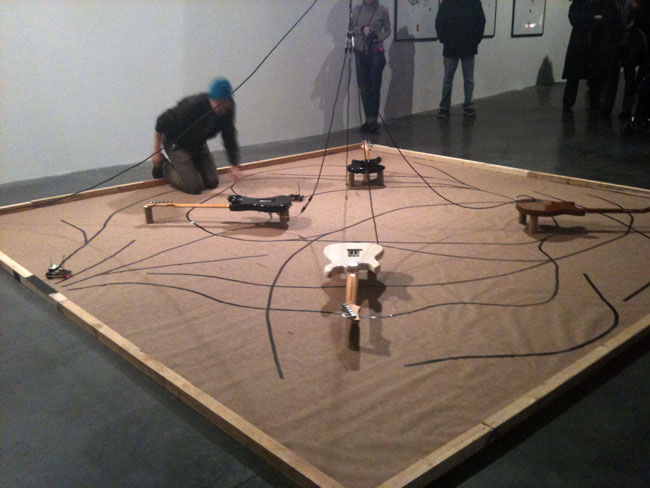 Army of Darkness (semi autonomous robots playing guitar chords) more...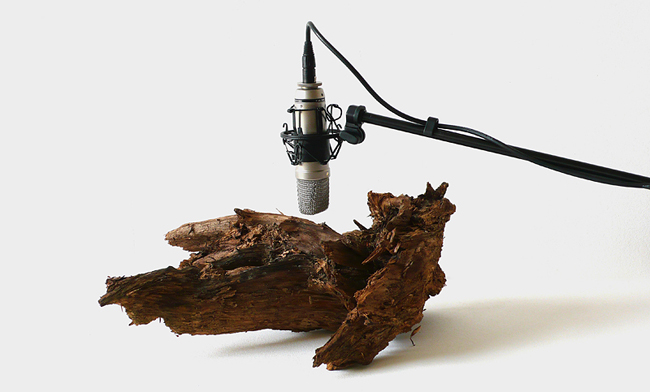 Zimoun: 25 woodworms, wood, microphone, sound system more...